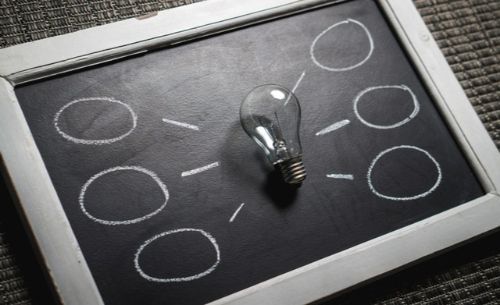 Content marketing. You've heard the term characterized a bunch of different ways.
Even with so many marketing schools of thought, it's commonly defined as the practice of creating and distributing content (normally in the form of a blog—more on that later) useful to your customer. This content also doesn't overtly make a sale to the consumer.
You can't call content marketing a fad, either. This method of reaching consumers has been practiced in some form or another for more than a century. Organizations and big brands have always been creative at delivering their advertising or marketing messages in different formats and disguises. 
Tried and true as it may be, does it deserve a spot in your marketing mix? Better yet, can you make the right investment for it to pay dividends for your company? Consider these three reasons to start. 
1. Offering your insights for free builds trust with customers. 
It might feel counterintuitive to post how you go about selling your products and/or services, but customers crave that kind of content. 
Think of the content you create as talking about a secret family recipe but not giving away the exact ingredients. Talk about the flavors and inspirations, but not the step-by-step technique. Customers will appreciate your free insight, but to apply it to their specific situation, they still need your help.
Your content provides the theory behind a relevant topic, but your business provides the actual practical application of whatever you sell.
2. The old adage fits: Quality outweighs quantity.
The internet bombards users with ads at every click, scroll and browser window. So much so that internet users have developed "ad blindness" from the constant inundation. 
In their quest for information in a seemingly endless sea of links, your content can save the day. Work backward from the typical pain points your customers face when purchasing the kinds of products and services you offer. Then craft content answering their questions, resolving their fears and ultimately leading them to understand the value in what you offer. 
Most traffic to your content will come by way of search traffic rather than a user stumbling upon an ad or an organic social media post. This means they're actively and genuinely searching for details, and your content stands ready to help guide them to an answer (which your business just so happens to be a part of.) 
One great piece of content carries more value than 10 bad ones. Don't be intimidated about investing time and effort as long as you focus all of your energies on crafting impactful content.
3. You don't have to market content everywhere—just share it where your audience goes.
A simple marketing survey can go a long way. Utilize your company's distribution list or your social media channels to send out a marketing survey about the platforms they use most often and what materials resonate the most. (If you need more responses, small gift card incentives can do the trick.)
Maybe your customer base prefers short blogs. Maybe they're a bunch of commuters waiting for a new podcast for their daily drives to work and back home. Or maybe they're old-fashioned and consult direct mail pieces.
Once you have your results, you know where to populate your great content. 
(Don't forget to fine-tune it for Search Engine Optimization—but that's a topic for a different post and another day!)